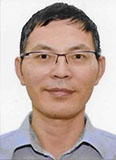 Prof. Yinquan Yu, East China Jiaotong University/ Director of Institute of Intelligent Manufacturing and Precision Machining, China
Speech Title:
Application of Micro-Nano Vibration and Multi-information Fusion in Intelligent Manufacturing Closed Loop
Abstract:
This topic mainly introduces production processing optimization, especially for machining processing optimization on CNC. The sensor collects the original vibration data in time domain and converts them to the main feature vector using signal processing technologies, such as fast Fourier transform (FFT), short-time Fourier transform (STFT), and wavelet packet in the 5G AI edge computing. Subsequently, the main feature will be sent for cloud computing using genetic programming, Space Vector Machine (SVM), etc. to obtain optimization results. The optimization parameters in this work include machining spindle rotation velocity, cutting speed, and cutting depth, while, the result is the optimized main spindle rotation speed range of CNC, which met machining roughness requirements. Finally, the relationship between vibration velocity and machining quality is further studied to optimize the three operational parameters.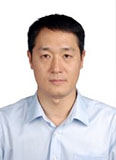 Prof. Zhipeng Feng, University of Science and Technology Beijing / School of Mechanical Engineering,China
Speech title:
Electromechanical Signal Models and Signature Analysis for Planetary Gear System Fault Diagnosis
Abstract:
Planetary gear systems feature co-axial transmission, compact structure and large transmission ratio. They are widely used in the drivetrain of wind turbines, helicopters, heavy duty trucks, armoured vehicles, and tunnel boring machines. Planetary gear system fault diagnosis is important yet challenging, because of the highly complex kinematics and dynamics. Among mechanical components, gear and planet bearing faults account for a high percentage of planetary gear system failures. To reveal gear and planet bearing fault features, we proposed electromechanical signal analytical models considering the dynamic and kinematic properties, and derived the explicit equations of Fourier spectrum, amplitude and frequency demodulated spectra, and time-varying spectra. In terms of measurement approaches, considering the rotational symmetry of planetary gear systems, we exploited torsional vibration, rotary encoder signal, and electric machine current to overcome the complexity difficulty inherent in vibration analysis. In terms of feature extraction, we extended Fourier spectrum to amplitude and frequency demodulation analysis, to address the difficulty due to complex sidebands. Regarding the nonstationary running conditions in practice, we proposed time-frequency analysis, time-varying amplitude and frequency demodulated spectra, and demodulated order spectra, to discover time-varying fault signatures. The findings and proposed methods can be generalized to the commonly used fixed-axis gearboxes and rolling bearings.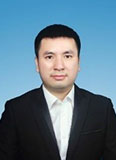 Prof. Hailong Hu, Central South University, China
Speech title:
Research progress of flexible organic-inorganic nanocomposites for piezoresistive strain sensors
Abstract:
Flexible composite strain sensors show unprecedent merits in gauge factor, mechanical property and stretch ability compared to that of conventional metal-based or semiconductor-based sensors, where traditional metal, ceramic and semiconductor materials are unable to satisfy the current requirements for emerging flexible sensors due to their own defects, such as low sensitivity and limited mechanical stretch ability in strain sensors. The advance of organic-inorganic nanocomposites lies in their excellent mechanical properties, good tensile property, ductility in the application of strain sensor, showing their great potential in the applications of structural health monitoring for aerospace. In this work, recent progress of flexible polymer composite sensors in either their related experimental results or theories is reviewed. In addition, some recent achievements in finite element analysis (FEA) and artificial intelligence (AI)are introduced. After reviewing crucial parameters of composites strain sensors, detailed exploration and its mechanism analysis are conducted on the main guideline of materials optimization, exploited methods and structural design, and specific applications. Subsequently, strategy of structural engineering is employed on composites strain sensors, where conductive network, microstructural stress/strain evolution and its correlated mechanism are clarified based on theories of FEA and AI.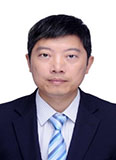 Prof Chaoyi Peng, ZHUZHOU TIMES NEW MATERIAL TECHNOLOGY CO.,LTD.
Speech title:
Typical Anti-icing Approaches for large wind turbine blades with potential need of advanced sensor technology
Abstract:
Icing issue about large wind turbine blades was briefly reported. Some of the anti-icing methods for wind turbine blade were generally reviewed. In this presentation, we reported the research and engineering application progress of hot air system, carbon fiber heating system and superhydrophobic coatings for wind turbine blade anti-icing approaches, in which, advanced sensor technologies were expected to have important and potential application.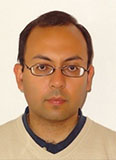 Prof. Marcelo A. Soto, Department of Electronic Engineering, Universidad Técnica Federico Santa María (Chile) and School of Mechanical and Electrical Engineering, Guangzhou University (China)
Speech title:
Optical fibre sensing for monitoring fibre-reinforced composite structures
Abstract:
Optical fibre sensors offer relevant and unique features for the monitoring of large fibre-reinforced composite structures in many field applications as well as during machining process and design testing. This presentation will cover an overview of the principles of existing optical fibre sensing technologies and will show experimental results to demonstrate the capabilities of the fibre sensing technologies in different scenarios. Special attention will be paid to the monitoring of multiple points over wind turbine blades.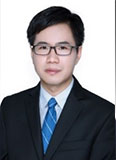 Assoc. Prof. Yongbo Li, School of aeronautics, Northwestern polytechnical university
Speech Title:
The Entropy based condition monitoring of rotating machines
Abstract:
Fault diagnosis technique can monitor the health condition of rotating machinery, prevent serious failures and avoid catastrophic events, which is of important to ensure the safety operation. The measured vibrational signal presents periodic impulses when located faults occurring on the rotating machinery. Due to the complex structure and the influence of long vibration transfer path, the measured fault impulse is weak and always contains heavy background noise, which brings great challenge to the traditional time-frequency based method. The entropy-based methods can refect the health condition of rotating machinery through detecting the dynamical complexity change. Since its advantages of independence with prior knowledge, unnecessary of preprocessing and easy to perform, the entropy-based method receives researchers' good graces and has been widely applied in the modern industry.
The diversity entropy has been proposed. Diversity entropy is the expectation of the diversity between the orbits in the phase space, which measures the dynamical complexity of arbitrary time series. Diversity entropy makes up the defect that the traditional entropy-based methods perform poor consistency in estimating the dynamical complexity of some deterministic systems. The proposed diversity entropy has advantages of high consistency, strong robustness and high computational efficiency compared to the traditional entropy-based methods.